The Lumigon T1 was released on 2010. Now is the perfect time for its successor, the Lumigon T2, to make an appearance at the 2012 MWC. Indeed, the smartphone deserves to be recognized for its unique ability to function as a universal remote control. And, it can also take pride of its integrated Bang & Olufsen audio technology for superb quality sound enhancement. No doubt. This phone could attract a lot of audiophiles.
The Lumigon T2 may not be a quad core handset but you can still rely on its 1.4GHz Qualcomm Snapdragon Processor. Plus, it packs the latest Android 4.0 Ice Cream Sandwich OS. But wait, there's more! The smartphone features its 3.8 inch ultra-sharp high resolution screen with Gorilla Glass Protection. That means you won't have to worry about your handset's delicate display as it cannot be easily damaged by dusts and scrapes.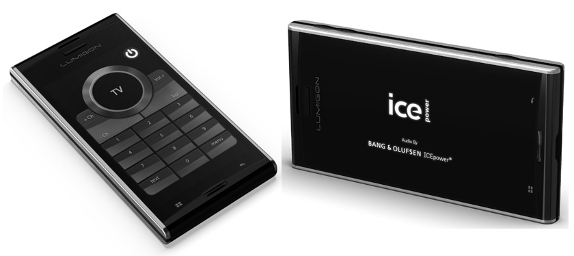 Still not satisfied? Well, you will probably be tempted to get one once you know that the smartphone will be equipped with an 8MP rear facing camera with flash that you can use to take a couple of still shots and high quality videos. You will also be able to make use of the phone's front facing camera for video calls. In addition, the phone flaunts its 32GB expandable micro SD card storage, Bluetooth, NFC, Wi-Fi, GPS, FM transmitter/receiver, proximity and ambient light sensors. As we've said, the handset offers its unique ability to act as a universal remote that you can use to control your TV, home theatre and a whole lot more.
As for those who are interested to get one, the Lumigon T2's official market release has already been slated for the first half of 2012. That's for those who are in Europe and Asia though. We still don't know when it will be made available in the US. The phone will be sold for $670.