The announcement today that the Toshiba Regza T-02D would be released as a Japan-only smartphone has been met with quite a bit of enthusiasm. Based on the pictures released, the Regza T-02D seems to be a brightly colored and rather stylish device – but it is the specifications that are raising eyebrows across the world.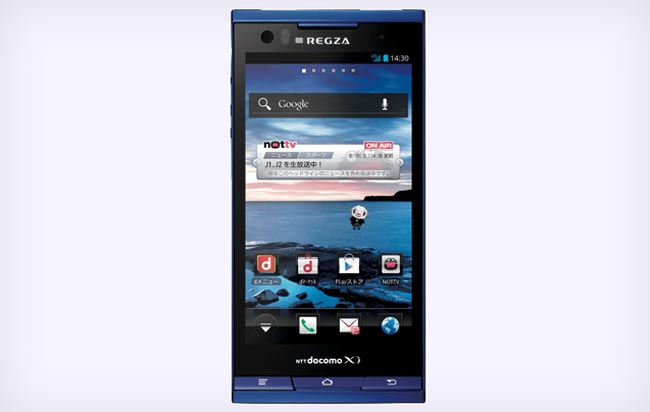 For starters the screen on the Toshiba Regza T-02D is said to be a '4.3 Inch AMOLED Plus display with a 540 x 960 qHD resolution'. In itself that is strange especially considering the T-01D sported a 720p HD resolution.
Still, Toshiba have come out strongly in defense of the display and said that although the resolution is qHD (i.e. a quarter of full HD), the AMOLED Plus technology will result in clearer images on the screen. While this may be true, there is no way to know for certain until people actually manage to get their hands on the smartphone itself.
On a more positive note however, the Regza T02-D has a very impressive 13.1 Megapixel camera that utilizes the Sony Exmor R sensor. This sensor is the same as the one that can be found in Sony's compact cameras (i.e. the Cybershot series) and so the expectation is that it will be able to capture some truly impressive snaps.
Other specifications that have been released include the fact that it will run on Qualcomm's Snapdragon S4 1.5 GHz processor, feature 1 GB of RAM, be LTE capable, and will operate a modified version of Android 4.0.4 Ice Cream Sandwich that promises to be more 'human centric'.
No official price is available yet, but the release date has been set as the 26th of July in Japan. Chances are this smartphone won't make an appearance elsewhere just like many other Japan-only devices.
Upon launch, the Toshiba Regza T-02D will be available in blue, pink, and black.
Source: http://www.techzek.com/toshiba-regza-t-02d-launched-exclusively-in-japan/