Dubbed as the world's very first Android Ice Cream Sandwich tablet, the Ainol NOVO 7 Paladin can give you a wide selection of features that you can truly enjoy. Its affordable price can definitely entice you but before you decide to put your cash on the barrelhead, you might as well read our Ainol NOVO 7 Paladin tablet review.
Specs wise, the NOVO 7 Paladin is a 7 inch tablet device. It can also take pride of its five point capacitive multi-touch display, 800 x 480 pixels of full screen resolution, up to 150 degrees of viewing angle, 512 MB of RAM, 8GB of Nand Flash Storage, up to 16GB of expandable storage via micro SD card, 1080p of HD quality videos, 3.5mm earphone interface, mini USB port, Wi-Fi 802.11 b/g/n, 3G/WCDMA dongle support, built-in Email and Web Browser, Android Market, YouTube and Skype. The slate is equipped with a 1GHz of JZ4770 Ingenic XBurst MIPS-based Processor alongside with its Android 4.0 Ice Cream Sandwich platform.
APPEARANCE
As expected, the Ainol NOVO 7 Paladin's shell is made of plastic. The overall look and feel of the slate seems to be decent but not as classy as the Samsung Galaxy Tab 7 Plus. Well, you can't really expect a sub-$100 tablet to sport a high-quality glossy form factor.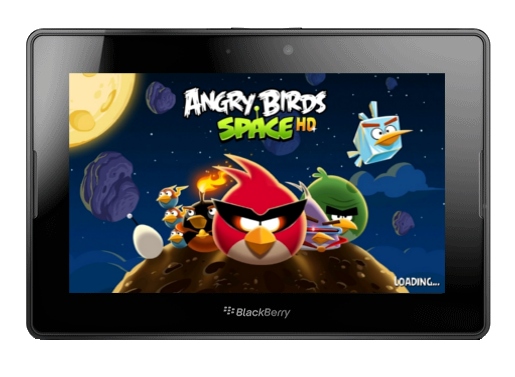 Like any other 7-inch slates, the NOVO 7 Paladin is pretty light and portable. It can easily be tucked inside your bag as long as you get its screen protected from scrapes, scratches and dusts. The tablet is no less than 12mm thick with an average weight of 360 grams.
STORAGE
Similar to the Amazon Kindle Fire, the NOVO 7 Paladin can store up to 8GB of files. Of course, expect that you'll be getting less than the slate's actual storage capacity because it has already been pre-loaded with a bunch of widgets and apps. If ever you feel the need to use a larger storage, you can always opt to save your files inside a micro SD card.
PERFORMANCE
As we have mentioned earlier, the Ainol NOVO 7 Paladin tablet runs on a 1GHz Ingenic XBurst MIPS-based JZ4770 SoC. The slate's processor claims to consume less power than any other ARM-based processors. Furthermore, the tablet is quite responsive and it can smoothly load its apps. You can also depend on its Vivante GC860 GPU that has been clocked at 444MHz.

CAMERA
If you're a photo buff, then you will most likely dislike the idea of not being able to take some snap shots. The camera-less NOVO 7 Paladin can't offer you this kind of luxury and you might as well bring your digital camera if you want to take a bunch of quality photographs.
CONNECTIVITY
Thanks to its built Wi-Fi 802.11 b/g/n support, the NOVO 7 Paladin tablet can easily connect to the internet. Of course, that applies in areas where you can easily get a stable Wi-Fi connection. For places without Wi-Fi, you have to bring your own 3G/WCDMA dongle. Moreover, the slate comes without Bluetooth support.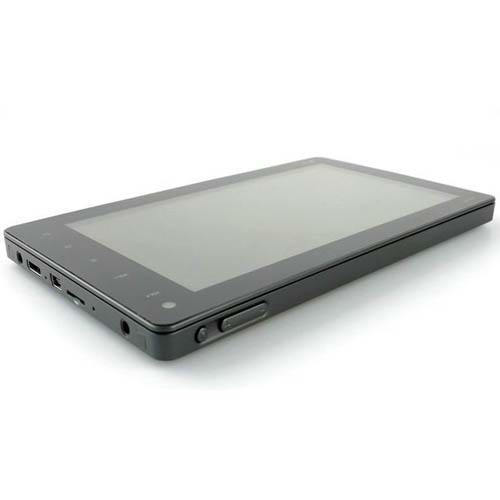 BATTERY
When it comes to battery life, Ainol claims that the tablet's 4000 mAh battery can last for seven hours as long as you don't do anything that can easily deplete the slate's battery.
PRICE
The Ainol NOVO 7 Paladin is currently available in China for $99. There's no doubt that the price can tempt a lot of tablet users especially those who are in a tight budget. Meanwhile, US customers can purchase the slate at selected online import sites for a retail price of $109.99.
CONCLUSION
Setting aside the tablet competition, it is just fair for Ainol to sell its slate for $99. Considering the fact that the NOVO 7 Paladin is being powered by Google's latest Android 4.0 OS, the slate is a good buy for anyone who just wants to read their favorite eBooks or stream some videos on YouTube. Still, it wouldn't hurt to pay some extra dime for a slate with front and rear cameras especially when you get to feel the need to capture some photos or videos.
Before buying a tablet, it is important that you assess the things that you want to do with your tablet. But if you really don't have enough cash to get a Samsung Galaxy Tab 7 Plus or an Amazon Kindle Fire, it would be best for you to get the Ainol NOVO 7 Paladin.
Source: http://www.techzek.com/ainol-novo7-paladin-tablet-review-specs-price-features/